NEW!!! - Modifications to my frame and suspension
This is a quick series of photos which I will add substantial text and explanation to later.
The photos are a result of our decision to replace the BMW frame with a reinforced BMW frame, the replacement of the stock Dakar suspension with a 250mm WP USD suspension, and major changes to the bike's controls and rider cockpit.
I just got these back and wanted to put them up - so here they are. As is the standard on my site, clicking on a file will take you to the original large format picture - available later when I have more time and organize the pictures more.
Sorry that this page takes long to load as I just put them all up on this page..
Regards,
David H. Park
david@dhpmoto.com
Frame - sub-frame mounting nut (pre-reinforcement), top view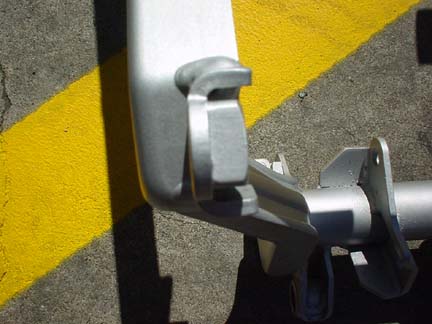 Frame - sub-frame mounting nut (pre-reinforcement), inside view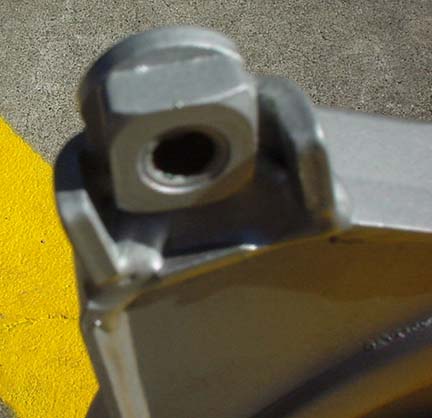 Jim - Getting Ready for Disassembly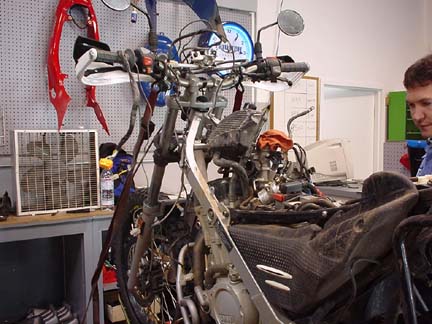 Jim - the bike wizard - taking it apart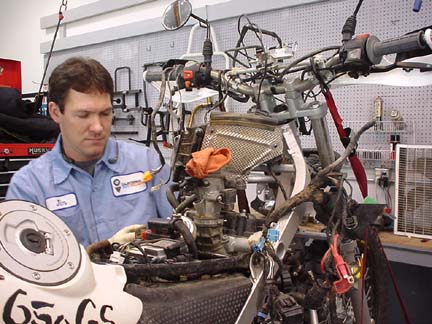 Bike - left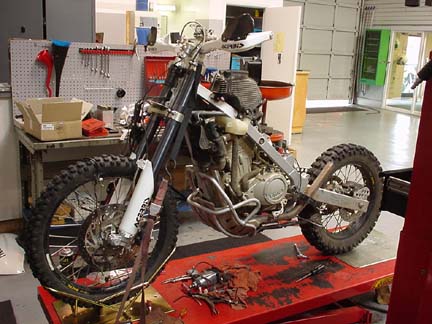 Bike - right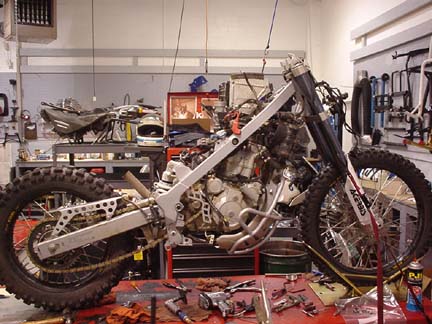 Frame only - from back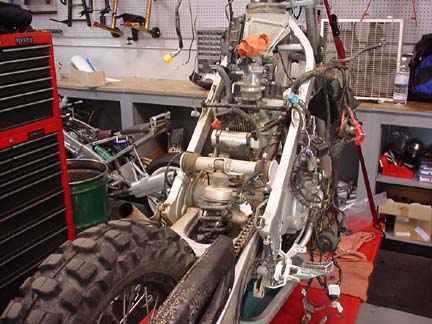 Frame only - from side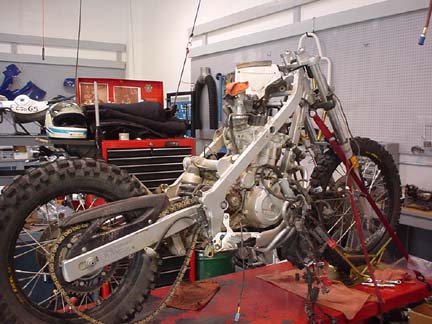 Frame only - Top clamp and front stem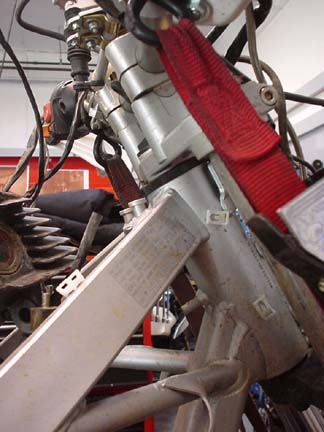 Front control cables - standard setup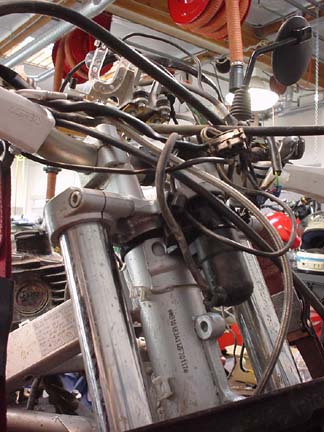 Engine hoses - closeup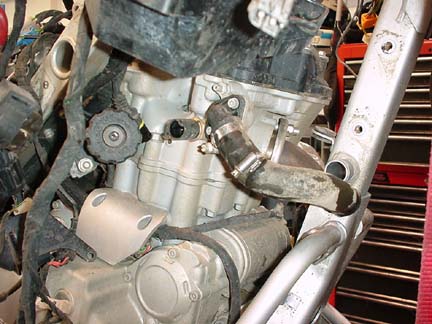 I'm manufacturing replacement hoses with reinforcement from Krontec.
Disassembly - without the rear sub-frame and wheel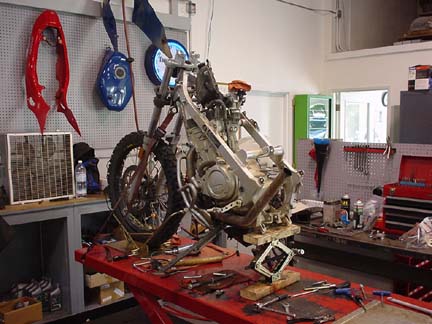 front - WP 250mm USD suspension in new frame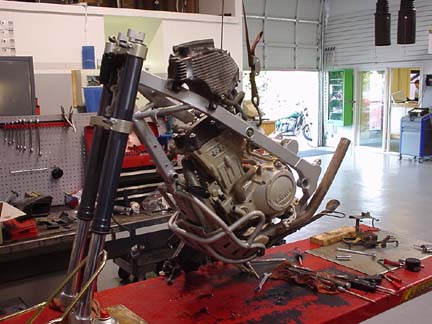 Chain Roller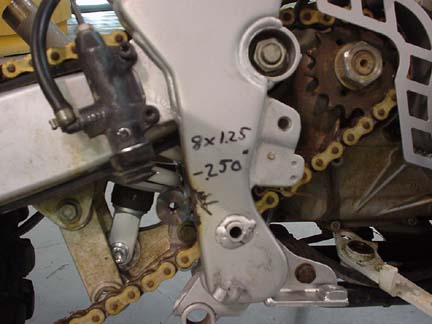 Engine Only !!! - This is all that was left...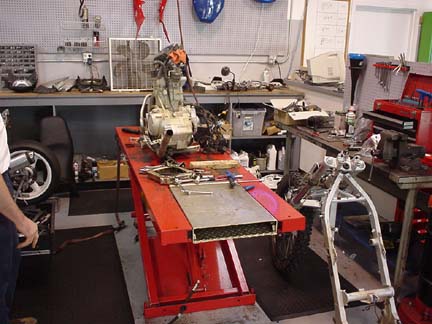 rear - WP 250mm USD suspension in new frame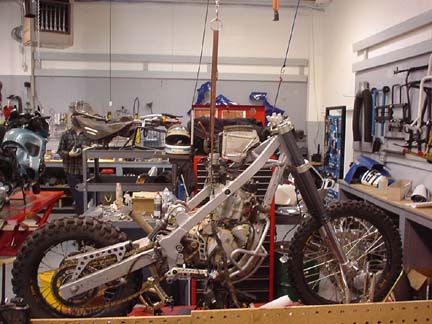 Frontal view - suspension length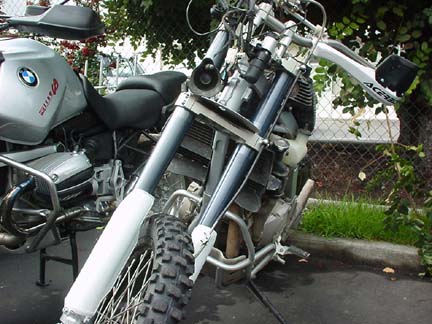 ---