BMW Solo Seat for F650GS/Dakar - details
I've arranged for 12 of these to be brought into the US to California BMW Triumph. Talk to Kevin the parts manager there if you want one (the original 12 are already spoken for). When I was in Germany last week (1st week of May) I had BMW's main dealer in Munich get these out of stock for this special delivery program. People who have contacted me will be finishing the order with CalBMW as its easier for me to do this due to time constraints both in Germany and back here in the US.
I've decided to post (temporarily) some of the manual info for those of you who might have questions (or not believe that this seat exists as many BMW dealers do not even know of it).
In addition to the seat make sure that you all get the following 3 parts which are required.
07 11 9 941 417 Lock Bolt
46 63 2 313 938 Hallow Dowel Pin
51 25 2 313 285 Lock barrel with keycode
Hope this helps everybody.
Regards,
PS - As I am sending my bike to Touratech in Germany for final conversion into the Schalber Rallye Bike I don't actually need the seat that I bought. First come first serve - you can have it for what I bought it for which including handling fees should be about $300. This way you can be the first on your block to own this seat...
---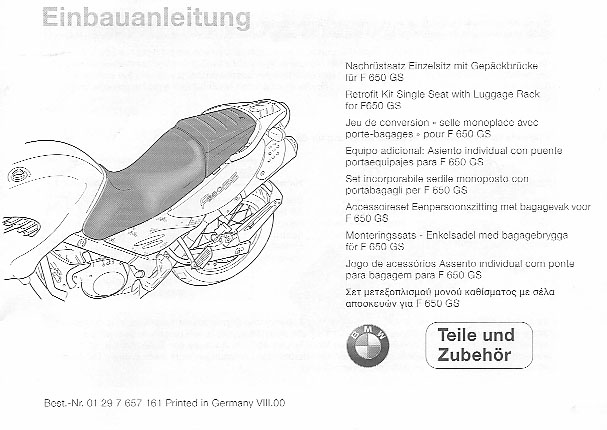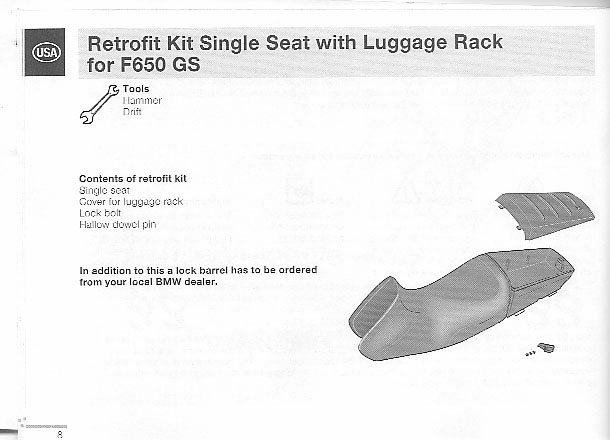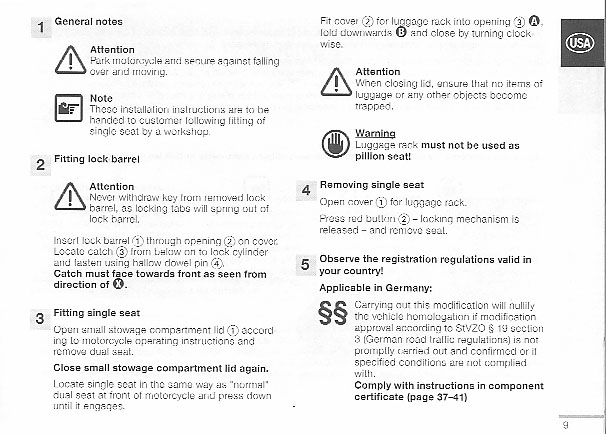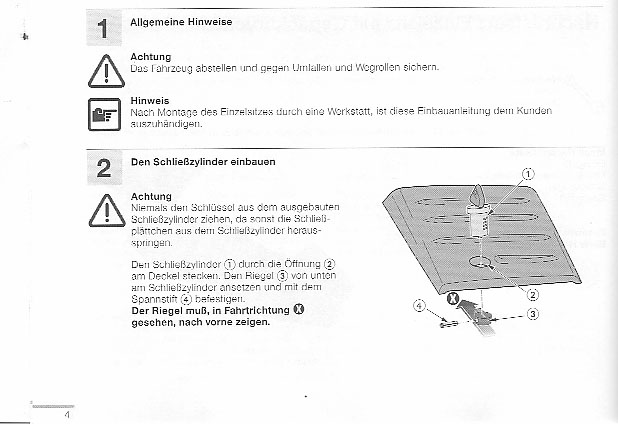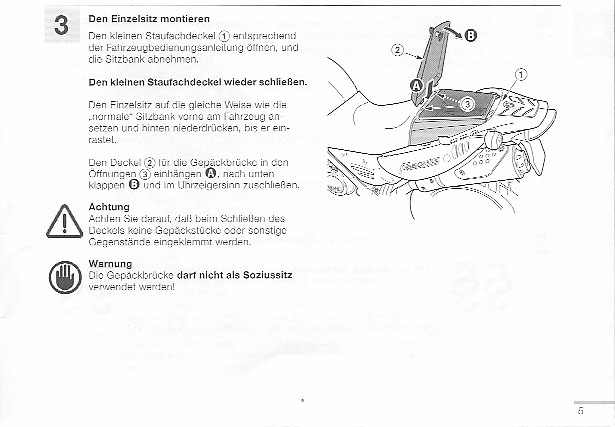 ---
Hope you enjoyed this quick preview of the new products.
---